Webinar: Preventing Tuition Fraud
Agenda:
Welcome and Introduction

Methods to reduce Tuition fraud exposure

Q&A and Next Steps
Date:
Tuesday, November 29, 2022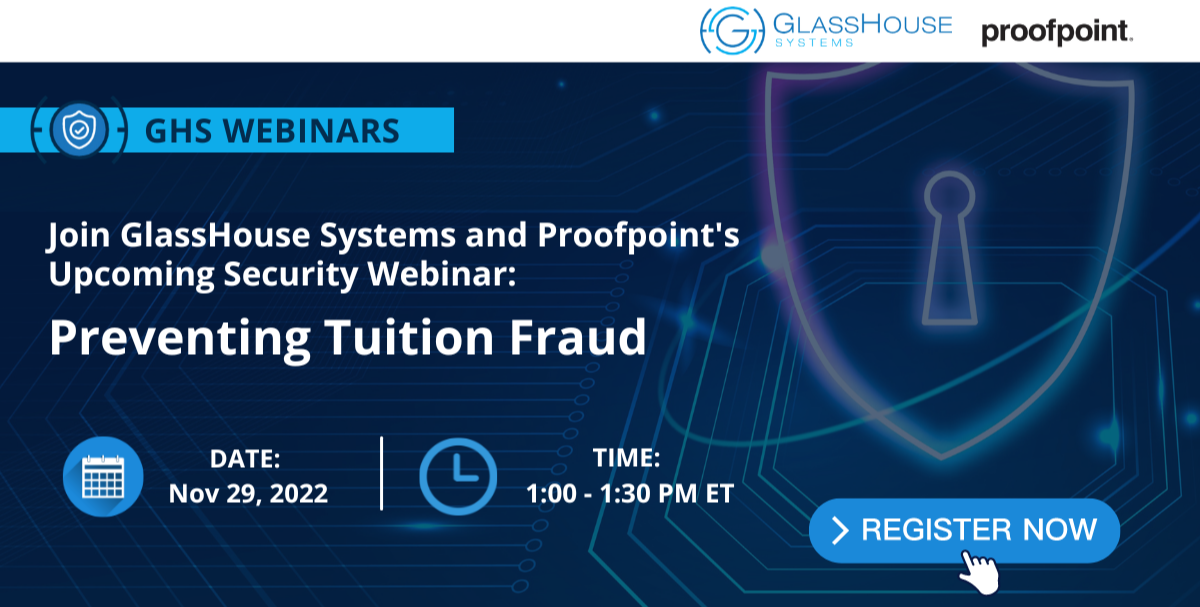 Higher education institutions are unique in their structure and the way they are being attacked. It is important to understand that the cyberattacks targeting students are different than those targeting the faculty and different than those targeting their staff and administration.
You are invited to join GlassHouse Systems and Proofpoint for our upcoming webinar on "Preventing Tuition Fraud", taking place on November 29th at 1:00pm ET. Join us to hear our guest speaker, George Mikhailov, Senior Cybersecurity Sales Engineer at Proofpoint,
discuss the different methods applied in reducing tuition fraud exposure for higher education institutions.
This will be a fast-paced session packed with content and ideas which will be particularly valuable to university and college CISOs and security operations management teams.