Webinar: Rethinking Your Data Protection Strategy in the Age of Ransomware with Zerto
Agenda:
Introductions to GHS & Zerto
Ransomware use case by Listowel Hospital
Cyber Resilience – Rethinking your data protection strategy in the age of ransomware
Q&A and Next Steps
Live demo with Weber Grill
Date:
Tuesday, August 18, 2020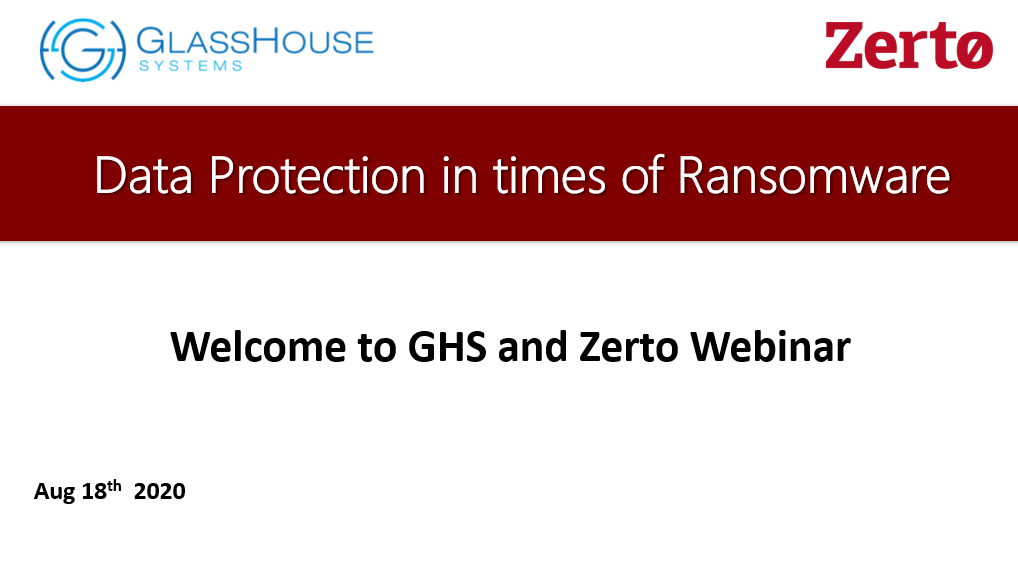 Ransomware threats increased by 300% last year, and the industry is expecting it to get worse. Ransomware victims' greatest pains are downtime and data loss. Current DR and Backup solutions are not equipped to help you manage it at the speed of business.
Discover how to transform your data protection approach to ensure you can protect your data and resume operations almost instantly when facing a ransomware attack.
Included in this webinar is a special 15-minute session by Weber Grill Academy on how to properly grill salmon on a cedar plank (and get the recipe!)
AGENDA
– Introductions to GHS & Zerto
– Ransomware use case by Listowel Hospital
– Cyber Resilience – Rethinking your data protection strategy in the age of ransomware
– Q&A and Next Steps
– Live demo with Weber Grill