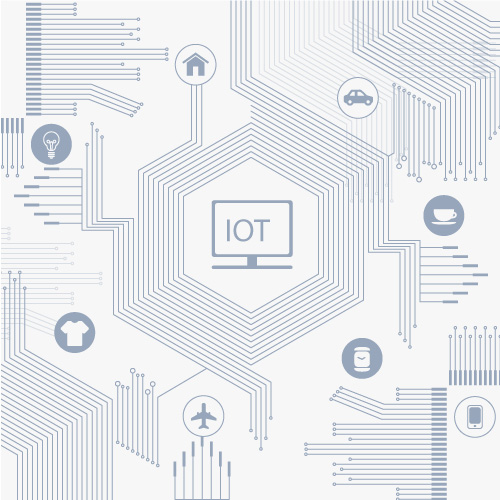 The Internet of Things (IoT) has the potential to grow your business and transform everyday life. While IoT offers a number of rewards, it does not come without risks. In recent years, various claims about IoT have made headlines for the wrong reasons. There is still a lingering uncertainty about what Internet-enabled devices are capable of and have left many wondering how private and secure they really are.
Similar concerns about IoT challenges are expressed in the B2B market. While IoT promises to transform businesses and create new value propositions, the dark side has heavily impacted the progress of certain initiatives. Fortunately, attitudes towards IoT are changing. It continues to be a force despite the cloud of mystery that seems to follow. Read on to learn more about how your business can successfully address the most pressing IoT challenges.
4 Challenges Facing IoT and How to Overcome Them
Data Overload: Today, businesses rely on data in order to be successful. However, this explosion of data can sometimes be too much for organizations to handle. In some cases, moving significant amounts of data across the network to a central location may not be a feasible option. Thus, integrated solutions are necessary to help monitor, report, and maintain the desired data.
Misinterpreting Data: Vast amounts of data can also be challenging for businesses to make meaningful interpretations. Therefore, the solution may be found in a smart hub model. The collection of data can all be brought together, analyzed and then delegate the appropriate commands. To fully understand data, it is important for the system to have a common model foundation. This makes comparing and integrating data from all devices possible.
Security Concerns: Security remains a top concern when it comes to IoT. Security profiles are only as strong as the weakest connected device. Furthermore, if other devices are depending on the data from the weakest secured device, there is a greater risk for multiple devices in the system to become compromised. Utilize a peer-to-peer model to ensure that the data is authentic and secure.
Uncertain Outcomes: The heavy emphasis on technology can hinder successful IoT adoption. Technology is not perfect, and businesses must instead turn their attention to creating primary business goals. In reality, IoT is more valuable when combined with other key technologies such as AI or blockchain which may help deliver more predictable outcomes.
Moving Your Business Forward with GlassHouse Systems
While IoT has its dark side, the industry continues to shed light on and overcome these challenges every day. At GlassHouse Systems, your IT environments matter to us. In order to keep up the momentum, we help enterprises all across North America develop standards, adopt new security strategies and educate business owners on the value of IoT. The landscape rapidly changes and in order to competitively evolve, it is essential to look ahead. We have the knowledge and experience to get you there so you can make faster, safer and more accurate business decisions.
Contact us or leave a comment below to learn more about how GlassHouse Systems can help your business overcome the challenges of IoT.
For Canada and worldwide, contact our main Canadian offices:
+1 (416) 229-2950

+1 (416) 229-9096
By email: canada@ghsystems.com
For all US-based enquiries, please contact our main US offices at:
+1 (630) 724-8500

+1 (630) 724-8509
By email: us@ghsystems.com