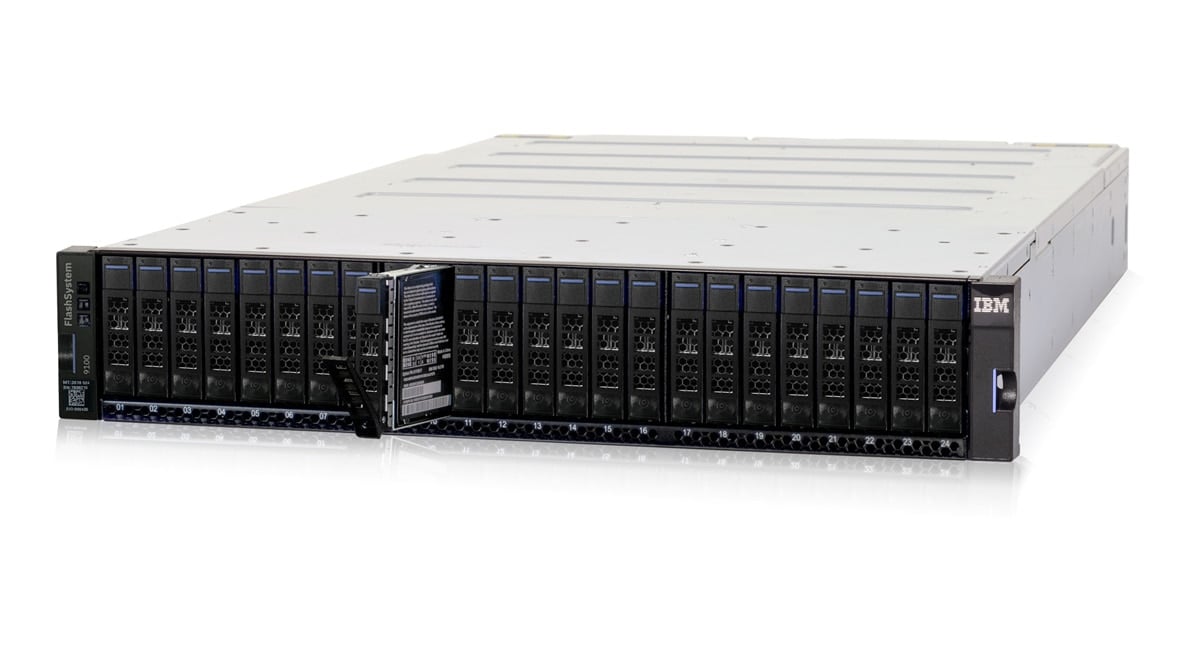 In a data-driven world, where real-time analytics and emerging technologies greatly impact your business decisions, the performance and endurance of large scale data are of utmost importance. While dealing with the ever increasing enterprise workload, CIOs and CEOs are constantly rethinking newer ways to capture, conserve, process, access and transform data.
As far as data conservation and processing goes, most progressive enterprises will already have in place the all-flash architecture for all types of computing environments, from mobile to data center. The early versions of flash-based Solid State Drives (SSDs) leveraged legacy SCSI-based interfaces and protocols such as SATA/ SAS, which were not designed for high-speed storage media. However, with the advent of interfaces such as PCI Express (PCIe) slots that directly connect to the CPU, it is now possible to run an efficient software stack and add scalability to SSDs. Adding even more speed and scale, is the new kid on the block, NVMe. Non Volatile Memory Express is the latest storage access and transport protocol to lend superlative speed to flash and next-generation SSDs.
Taking Stock of NVMe
Features of NVMe
The NVMe protocol accesses flash storage via PCIe, which supports thousands of simultaneous command queues. This in turn makes it much faster than hard drives or traditional, single-command-queue all-flash architectures. This protocol offers several unique and innovative features, including creation of multiple queues, definition of ownership, process prioritization, combining and virtualization of IOs, capturing asynchronous device updates, and many more.
Moreover, the NVMe specification is relevant for non-volatile memory in varying computing environments, and also promises compatibility with persistent memory technologies of the future. Compared to other protocols, NVMe fares better on several counts:
Delivers super-fast access and consumes less power, which reduces the Total Cost of Ownership (TCO) for the business.
Reduces latency, and delivers higher Input/Output per Second (IOPS).
Leverages both solid-state storage, as well as multi-cores.
Impact of NVMe on Enterprise Storage
Created for high performance and non-volatile storage media, NVMe beats all other protocols hands down when it comes to highly demanding and data-intensive enterprise, cloud and edge data ecosystems. By adopting NVMe for your business, you can:
Lower the cost and duration of accessing business data and information.
Eliminate your storage bottlenecks and make fast, real-time data decisions.
Backup or replicate your data, even within tight compliance frameworks.
Take advantage of NVMe's speed and enhanced cluster utilization to conduct "in place", or "fleet upgrades", based on the server platform of your choice.
Manage your virtualization clusters easily and reduce your TCO (total cost of ownership) for such environments, thanks to NVMe's efficient support for multi-tenant applications, databases, and heterogeneous workloads.
Businesses that will Benefit from NVMe
NVMe's capabilities to meet demanding, time-sensitive requirements of the cloud, internet portal data centers and other super computing environments makes it vastly beneficial for both, enterprises and data centers. Its features also have the potential to eventually transform certain industries such as gaming, entertainment and automotive. In fact, NVMe storage solutions are already being used in scenarios where every microsecond counts, especially real-time consumer interactions, such as e-commerce, online trading or finance. NVMe has also made a big splash in the artificial intelligence, machine learning, big data, and advanced analytics applications.
Unlock the Value of Your Enterprise Data with NVMe
Taking the enterprise storage industry by storm, NVMe addresses the limitations of legacy SSDs and has been designed from the ground-up to offer the fastest response times, highest throughput and lowest latency for storage access. NVMe-based SSDs present a compelling alternative to traditional SCSI-based solutions and are a sure-shot advantage for businesses investing in all-flash architecture.
At GlassHouse Systems, we have decades of experience in customizing the infrastructure and tools for data storage, backup and restoration for clients across North America. Our IT solutions experts are well versed with the technical and regulatory requirements across industries and are certified on the IBM Spectrum suite of products. This includes the NVMe based IBM FlashCore®, Coherent Accelerator Processor Interface (CAPI) and IBM zHyperLink™ technologies that offer ultra-low latency data storage solutions.
Contact us to learn more about our flash storage solutions, or leave a comment below for more details on NVMe SSDs. Our team is eager to work with you to find the best enterprise storage solutions for your business.
For Canada and worldwide, contact our main Canadian offices:
+1 (416) 229-2950

+1 (416) 229-9096
By email: canada@ghsystems.com
For all US-based enquiries, please contact our main US offices at:
+1 (630) 724-8500

+1 (630) 724-8509
By email: us@ghsystems.com