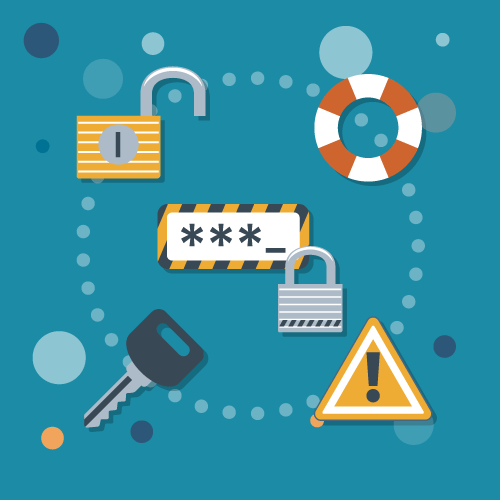 The Future of Your Digital Enterprise's IT Infrastructure
It may seem natural to wonder if mainframes are still relevant, especially when several IT experts have predicted their demise over and over again. However, that cannot be further from the truth. Mainframes remain an integral part of the IT infrastructure across a diverse set of industries, including Banking, Insurance, Healthcare, Aviation, Retail and Government. No matter what role you perform, if you are a part of any of these industries, you are aware of how global digital transformation has led to a big surge in data and transaction volumes. This naturally justifies the need for software-driven infrastructure that is flexible, scalable, and secure.
Companies like IBM have been listening to their existing and potential customers and are investing millions of dollars to address these requirements. They are gearing to deliver efficient mainframes that can handle massive quantities of data and information processing, with abundant security.
IBM®'s z/OS® V2.3 operating system is a highly scalable, and highly securable next-generation infrastructure. It provides a simple, consumable approach to enable extensive encryption of user data, self-service provisioning, and rapid delivery of Software-as-a-Service (SaaS).
The Z mainframe is designed to provide pervasive encryption capabilities that protect your digital enterprise's data and information. The IBM z/OS® V2.3 and z/14 together build a system of trust enabled by your organization's administrative policy controls. The most unique advantage is application transparency without requiring application changes.
The Z mainframe will help your digital enterprise in a few critical ways:
Keeping applications and data available
Maintaining security of system resources
Ensuring optimum server utilization
Making programming environments adaptable, while maintaining compatibility for existing applications
This approach to encryption will simplify and modernize user experience to enhance productivity. It will also transform your organization's traditional IT cost centre into a value-generating service provider.
Protect Your Enterprise Data
While it may seem intangible, your digital enterprise's most valuable currency is trust. To earn and retain this trust, it is imperative to safeguard your business data and systems. Secure your IT infrastructure by implementing a fortified perimeter of encryption.
Learn more about these pervasive security measures through Glass House Systems (GHS). We are a cross-industry IT solutions provider and one of the top resellers of IBM Z mainframes across North America. With over 25 years of experience in corporate IT, we can offer an honest assessment of your current IT infrastructure. Our consultative and systematic approach will help you maximize your IT investments to drive the desired business outcomes.
Contact us to learn more or leave a comment below for more information on IBM z14 solutions. Our technical experts are eager to work with you to find the best IT infrastructure solutions for your business.
For Canada and worldwide, contact our main Canadian offices:
Office: +1 (416) 229-2950
Fax: +1 (416) 229-9096
By email: canada@ghsystems.com
For all US-based enquiries, please contact our main US offices at:
Office: +1 (630) 724-8500
Fax: +1 (630) 724-8509
By email: us@ghsystems.com