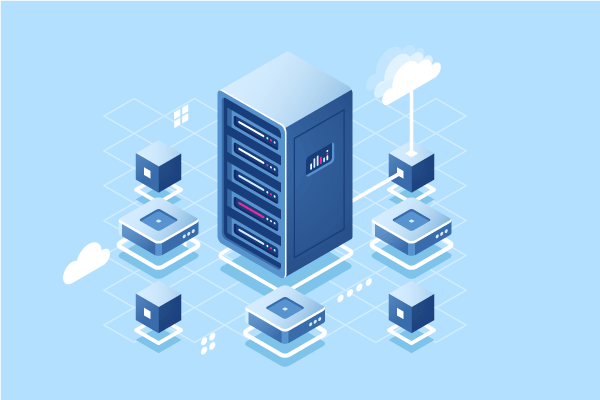 Understanding where to invest your IT infrastructure is crucial for any business. Today, infrastructure is responsible for company growth and rising productivity. It runs integral applications that process transactions and facilitate market insights. It also provides analytical tools that allow you to make and effectively communicate the decisions that shape your organization. To achieve successful ROI on IT investments, businesses should focus on their strategic goals and pay attention to current technology gaps where IT attention may need to be re-allocated.
Ultimately, the right IT infrastructure strategy plays an important role in helping you meet the needs of your customers. So, with several infrastructure models to choose from, which strategy is best for your business? Fortunately, each strategy can benefit your organization in a multitude of ways. Keep on reading below to uncover these strategies and find the ones that works for you.
5 IT Infrastructure Strategies for Your Business
Cloud Strategy: Introduce a separate environment for new technologies to be built upon with cloud services. Cloud provides a solid foundation for businesses and delivers significant savings. Additionally, a hybrid cloud approach is a more effective way for your organization to move between public and private clouds while using the most appropriate platform for each application.
Security and Risk Management: From human error to data breaches, IT security should be a top concern for all businesses. It is imperative that your organization incorporates effective risk management processes to protect data and infrastructure. Align your security and risk management strategies and ensure that staff are properly educated and trained.
Wireless Speed and Connectivity: As your IT needs continue to grow, don't fall behind. When it comes to broadband and wireless connectivity, customers view speed as a make-or-break factor. Therefore, you should always try to improve your internet functions and capitalize on every opportunity to implement broadband-technology.
Data Management and Analytics: Massive amounts of data are generated on a daily basis. Make sure that your business is able to capture customer data and employ analytics to learn and grow your organization using this information. Using larger data sets can expand your business intelligence to help you better understand your customers and provide improved services.
Automation: Smart machines are the way of the future. As we move forward and this technology continues to evolve, it is likely to disrupt normal IT operations. Consider automation as part of your IT strategy to ensure that you stay ahead of your competitors.
Find Industry-Leading IT Services at GlassHouse Systems
If your IT strategy is not meeting your needs, a professional IT services provider like GlassHouse Systems can help. We have 25 years of experience designing, building, deploying and managing highly sophisticated IT infrastructure. Whether on-site or in the cloud, our wide range of service offerings can help you reduce downtime so you can see quicker business results. The state of your infrastructure matters to us. You can depend on our team of skilled and knowledgeable industry veterans who are here to support your enterprise with award-winning IT solutions.
Contact us or leave a comment below to learn more about IT infrastructure strategies for your business. From assessment to integration, GlassHouse Systems has you covered.
For Canada and worldwide, contact our main Canadian offices:
+1 (416) 229-2950

+1 (416) 229-9096
By email: canada@ghsystems.com
For all US-based enquiries, please contact our main US offices at:
+1 (630) 724-8500

+1 (630) 724-8509
By email: us@ghsystems.com