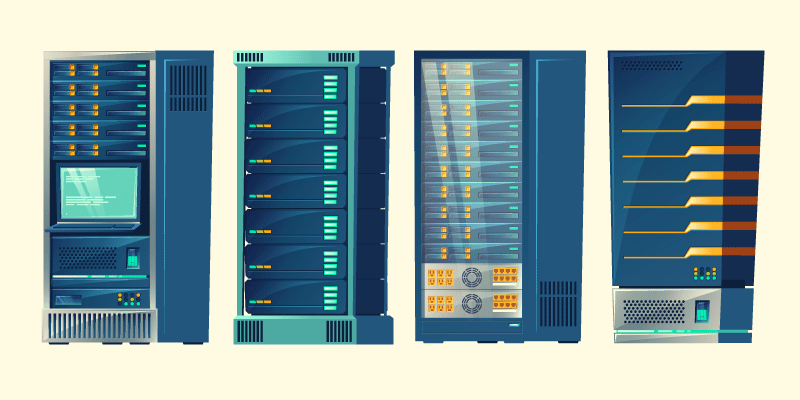 Empower Your Organization to Focus on Core Aspects of Business
At the inception of the internet, few companies could have predicted the need for total internal connectivity. Today, a majority of IT applications and complex network systems are cloud-based, saving companies the resources, space and cost incurred on physically managing massive, on-site data servers.
Similarly, business savvy organizations have discovered that outsourcing certain aspects of their IT infrastructure may be a smart way to optimize their resources and free up their bandwidth to focus on core aspects of their business. This includes their databases, data storage solutions, IT security, network devices, and even workstations.
Here's where Remote Infrastructure Management Service (RIMS) comes in. While organizations will continue to own their IT assets, including hardware and software, they will delegate the administration and maintenance of this infrastructure to reliable, third party vendors. In fact, global trends and research indicate that the remote infrastructure management market will increase by a compounded annual growth rate of 11.8% through 2022. This makes RIMS a statistically safe solution for forward-thinking businesses.
What Can RIMS Do for Your Business
Signing up for a service like RIMS will allow your organization to meet its ever-expanding IT requirements, without magnifying its IT spend. As a business owner or IT professional, you will appreciate some of these benefits that come with RIMS:
Remote Capabilities: The largest allocation of any organization's IT budget goes to the administration of IT infrastructure and maintenance of skilled and well-trained IT staff. With RIMS, you can eliminate the high costs associated with technology and resource management, and place your IT infrastructure in the hands of experts. Most RIMS providers customize their services based on your outsourcing appetite. You will enjoy 24/7 technical support, access to latest technologies, patch management and upgrades and an overall improvement in your system availability and up-time.
Improved Security: RIMS providers have the capability to offer comprehensive IT security measures to safeguard your organization's data and resources. Their total care approach simplifies the roles and responsibilities of your IT department and enables a highly secure infrastructure environment.
Dedicated Services: No matter how geographically spread your business, your RIM service provider can cater to all your IT needs, which means you can focus on your core business growth. RIMS providers will typically allot a dedicated team that will see to all of your tech needs. Adopting a RIM service can take the stress out of your infrastructure management time and cost, creating a somewhat symbiotic system.
Finding a Suitable Partner to Provide RIMS
Finding a company capable of the real time monitoring and updating of your company's infrastructure is crucial to achieve both cyber security and increased productivity. It is therefore essential to work with a company that excels in communication, and keeps you apprised of any and all information pertinent to the success of your business.
RIMS may not be a suitable solution for every organization. While considering a service like RIMS, one of your major challenges will be finding a trustworthy and reliable partner who can be allowed intimate access to an important part of your company. Invest a significant amount of time and effort in elaborating your organization's outsourcing requirements, and selecting an appropriate service provider. Your RIMS partner should not only be able to identify with, and live up to your organization's values and standards, but also have the capability to elevate your business to new heights.
GlassHouse Systems can provide a wide range of services, combining cyber security along with RIMS, to create a seamless IT experience. When you entrust the management of your IT infrastructure to us, you can reallocate your internal resources to more important tasks. Our dedicated teams, real time monitoring, dashboards, incident tracking and measured SLAs ensure that we maintain robust communication channels with our clients. Contact us today and bring your infrastructure into the new age of remote technology.
For Canada and worldwide, contact our main Canadian offices:
+1 (416) 229-2950

+1 (416) 229-9096
By email: canada@ghsystems.com
For all US-based enquiries, please contact our main US offices at:
+1 (630) 724-8500

+1 (630) 724-8509
By email: us@ghsystems.com