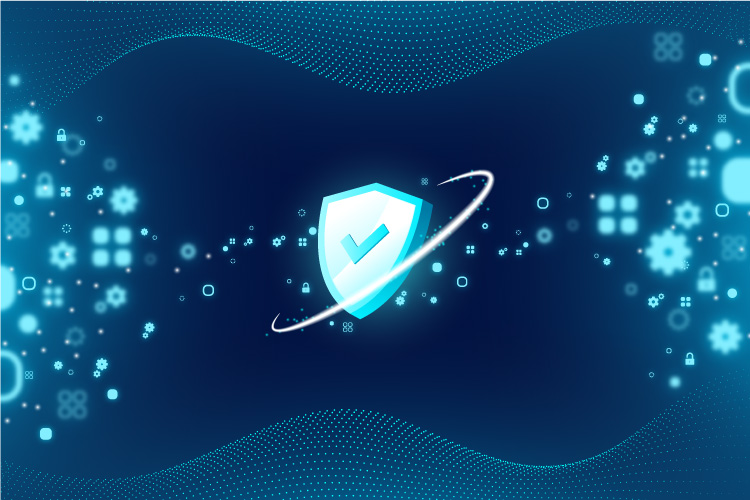 If you are searching for a more reliable way of preventing modern-day cyber attacks, it's time to consider adopting the Zero Trust approach to IT security. Just like "AI" and "machine learning", the term, "Zero Trust" has recently emerged as the latest buzzword in the world of cybersecurity. Zero Trust Architecture is strategically designed to protect your business from potential security threats by eliminating the idea of trust within your network in addition to the perimeters of your infrastructure.
Today, the majority of businesses rely on the standard security model which revolves around the notion that anything that is contained within the boundaries of a network is considered to be trustworthy. However, modern-day security threats often originate from the inside and are more sophisticated in nature than ever before. Thus, new security models like Zero Trust Architecture which place value on verification over trust, is an effective way to deal with these internally emerging threats.
Read on to learn more about how Zero Trust Architecture can keep your data safe in an ever-increasing world of cyber threats.
Why Your Business Should Adopt Zero Trust Architecture
1) Unbiased Security Model: One of the biggest advantages of the Zero Trust strategy is that it does not differentiate between external and internal threats when it comes to security. If a hacker is attempting to access your data, Zero Trust uses several methods to verify this person like setting certain restrictions around who can access data, where it is being accessed from and a thorough verification process before gaining access.

2) Implements Microsegmentation: The process of microsegmentation works by splitting up your security parameters into smaller segments within your infrastructure. In order to access each segment, they each require a different validation process. This enhances your security by reducing the attack surface if a hacker gets inside your network. Additionally, microsegmentation also promotes operational efficiency and can even lower your cybersecurity costs.
3) Multi-Factor Authentication: At the core of Zero Trust Architecture is Multi-Factor Authentication (MFA). MFA ensures that a person who is trying to access your data can only do so if they can provide more than one piece of evidence that prove they are allowed to. For instance, if you are trying to access data from a device that is unfamiliar to the application, you may be prompted to complete more steps like typing in security code sent to your email in order to prove your identity.

4)Monitors and Maintains Management: Zero Trust encourages you to incorporate Identity and Access Management to manage your resources securely by creating and managing specific user permissions. Once your Zero Trust strategy has been implemented, you should consistently monitor and maintain your infrastructure and always look for ways you can improve your security.
Protect Your Business with a Zero Trust Strategy from GlassHouse Systems
Cybersecurity is an ongoing battle. That's why you should only trust the best to tackle all your IT infrastructure challenges. Supported by highly trained and experienced technical resources, GlassHouse Systems offers clients of all sizes across North America, unparalleled managed security services. For over 25 years in the industry, we have established a solid reputation for delivering consistent and high-quality services backed by sales and technical teams who understand both the latest technologies and how to interpret these technologies to meet your specific requirements. We encourage you to think of security in a new way and can help you implement a Zero Trust strategy that will deliver a more robust security architecture.
Contact us or leave a comment below for more information on how we can help you develop your Zero Trust environment to keep your data protected from both internal and external security threats.
For Canada and worldwide, contact our main Canadian offices:
+1 (416) 229-2950

+1 (416) 229-9096
By email: canada@ghsystems.com
For all US-based enquiries, please contact our main US offices at:
+1 (630) 724-8500

+1 (630) 724-8509
By email: us@ghsystems.com