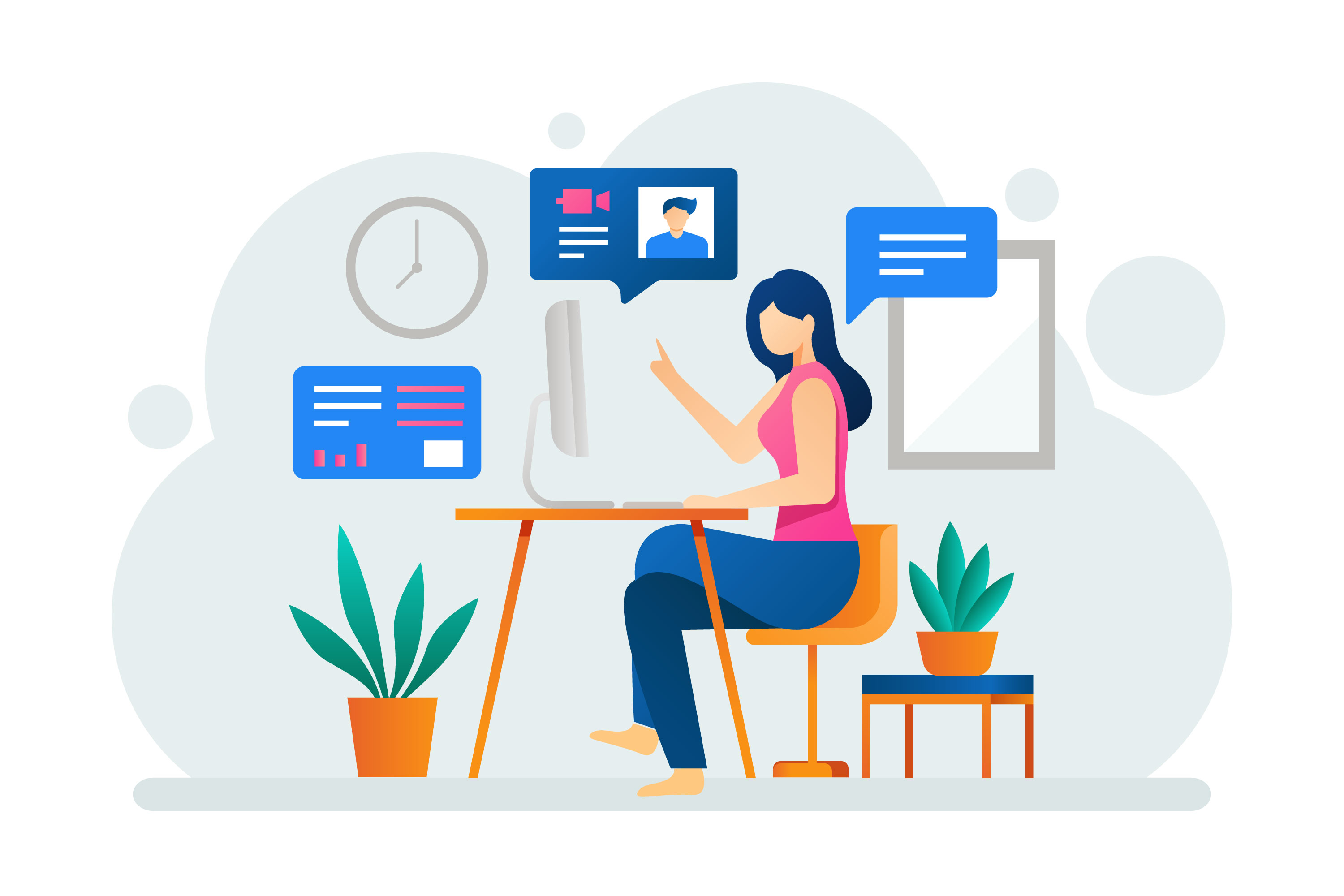 Just as 2020 was getting underway, the entire world began entering various degrees of lockdown due to the spread of COVID-19. Social distancing was introduced as one of the key measures to slow down the spread and reduce community transmission and for many organizations, this meant encouraging, or even instructing staff, to begin working from home. While this move may have felt like a drastic measure to some managers, the reality is that remote work is the way of the future. However, regardless of how or why it happens, moving from a trusted office environment to working from home can present a variety of security risks.
As the pandemic forced millions of office workers to stay home over the past few months, one of the most popular video meeting services to emerge was, Zoom. The platform saw a significant increase in daily meeting participants. Unfortunately, it exposed millions of users to various privacy risks including built-in attention tracking features and a recent spike in 'Zoombombing', whereby hackers break into meetings and post criminally offensive content. If you use the platform, it is important to keep meeting IDs private and to preview any attendees in a virtual waiting room before authorizing permission for them to join the meeting.
There are many challenges to providing a secure business infrastructure for remote workers. After all, cybercrime does not only affect those who utilize virtual meeting platforms like Zoom. Typically, remote work environments won't have the same safeguards in place that are usually heavily prioritized in an office setting. As a result, working from home can present a number of cybersecurity risks if workers are not careful. Read on to learn more about the risks of remote work and how you can prevent and manage them.
4 Major Cybersecurity Risks with Remote Work
Unsafe Wi-Fi Networks: In an office environment, the security of Wi-Fi networks is usually heavily monitored and controlled by experienced IT managers. However, home networks may have more vulnerable protocols such as WEP instead of WPA-2 or be working over older installations. This makes it easier for hackers to infiltrate the network's traffic. Ensure your Wi-Fi network is secure before engaging in work related activities online.
VPN Vulnerabilities: While often used in many businesses, Virtual Private Networks (VPNs) are essentially useless if your personal device is already compromised. A home network that is already infected with malware can give hackers the opportunity to break-in through the VPN. To avoid this, you need to make sure you have endpoint integrity checking and robust authentication measures in place once your VPN is active.
Unreliable Security Software: Make sure your personal security software is up-to-date and that you have the latest anti-virus protections in place. Regularly check privacy tools, browser add-ons and other patches. It is also important to ensure that you have encryption tools installed on your device. Another effective way to keep your information safe is to not only create strong passwords but also apply two-factor authentication to all third-party services that you are using.
Physical Location: As cafés and other popular remote work locations remain closed, you may believe that you don't have to worry as much about the work you do inside your own home. However, the average home may actually contain more diverse and complex communication and processing systems like gaming consoles and home automation that would not otherwise be found in an office. Even taking virtual meetings with your camera on, or discussing work related matters within ear shot of family members poses a cybersecurity risk. Make sure your company is addressing these issues upfront and make changes if things aren't working.
Control Your Cybersecurity Risks with GlassHouse Systems
As remote work becomes the new normal, it can be challenging to stick to the boundaries between work and private life. New security threats are surfacing now, and we are more vulnerable to them, since adhering to company security policies may not always be consistent. While traditional security measures may have worked in an office environment, it is essential for individuals working from home to rethink their approach to cybersecurity right now. Fortunately, GlassHouse Systems is here to help you get ahead in this period of adjustment. Our highly trained and experienced technical resources can give you the right tools so you are well equipped to handle critical security issues. Our award-winning IT products and security managed services can help you enforce data security best practices in addition to enabling safe and efficient peer-to-peer collaboration.
Contact us or leave a comment below to learn more about the potential cybersecurity risks you need to look out for while working from home and what you should do in the event of a breach.
For Canada and worldwide, contact our main Canadian offices:
+1 (416) 229-2950

+1 (416) 229-9096
By email: canada@ghsystems.com
For all US-based enquiries, please contact our main US offices at:
+1 (630) 724-8500

+1 (630) 724-8509
By email: us@ghsystems.com