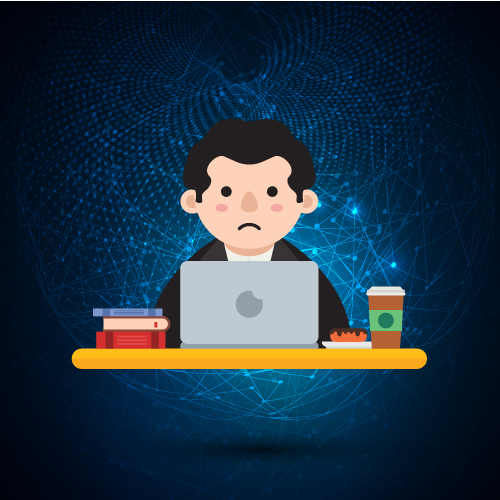 Whether your personal data is compromised in a large scale breach or your passwords have been exposed, getting hacked is always a challenging and frustrating experience. Prepare yourself for potential cyber attacks by knowing what to expect and minimize any damage by knowing what to do immediately following a breach.
While high profile businesses are especially vulnerable to the threat of hackers, a hacked email account could also leave you vulnerable to identity theft and other security intrusions that have the potential to impact both your finances and reputation. For these reasons, we want to ensure that you understand the right course of action to take if your personal or business accounts have been hacked.
Read on to learn more about the steps you should follow if one of your accounts has been breached.
Five Steps You Should Follow After a Data Breach
Notify the Appropriate Institutions: If you have used a credit card at a breached institution, notify your bank as soon as possible. Questionable transactions on your statement may indicate that your account has been hacked. In addition, when it comes to a breached email account, tell your family and friends in the event that the hacker sends them messages in an attempt to retrieve more personal information.
Look Closely at Your Accounts: Major cyber attacks tend to make the rounds on the news. If you become aware of a hack, take a closer look at your account activity associated to that company as well as others. If you notice any suspicious activity, you may have to undergo an account recovery or repair.
Change Your Passwords: Never use the same username or passwords across multiple accounts. Reusing passwords makes the job of a hacker much easier as they are able to access your other accounts. In the event that a hacker does not change your account password, you can still prevent future attacks from happening by using the "Forgot Password" link on the login page. Combine characters and symbols to make different passwords for each account and enable 2-step verification.
Scan Your Devices for Malware: Get into the habit of regularly running a malware scan. If your account is hacked, check for any malware that may exist anywhere on your hard drive using an antivirus program. If a scan detects malware, immediately change your password and re-check your settings. Malware detection can help eliminate any malicious programs that may be lurking on your computer.
Apply Preventative Measures: There are several steps you can take to prevent attacks from happening again in the future. For instance, learn how to identify phishing emails and only use secure and private networks when surfing the web. You may also want to consider reinstalling your operating system, wiping your hard drive, and collecting your backup files with help from an IT expert.
Backup Your Data with Products and Services from GlassHouse Systems
At GlassHouse Systems (GHS), we want to help protect your data and budget by offering your organization a comprehensive Backup-as-a-Service (BaaS) solution. Our exceptional team of IT experts is here to manage your backups and safeguard data that is crucial to the success of your business. We have over 20 years of experience providing clients in North America with industry-leading backup/recovery solutions. GHS works tirelessly to ensure that your systems and platforms remain secure through regular monitoring, patch management, 24/7 breach response assistance, and more.
Contact us or leave a comment below to learn more about what you can do to keep your data protected with products and services from GlassHouse Systems.
For Canada and worldwide, contact our main Canadian offices:
+1 (416) 229-2950

+1 (416) 229-9096
By email: canada@ghsystems.com
For all US-based enquiries, please contact our main US offices at:
+1 (630) 724-8500

+1 (630) 724-8509
By email: us@ghsystems.com