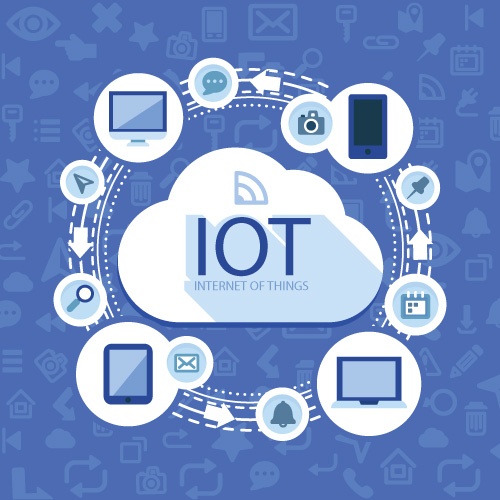 Have you ever wondered whether sci-fi movies inspire new technology or reality happens to be portrayed in movies slightly ahead of time? There are massive digital transformations that we see around our personal lives, as well as businesses have become intertwined with the Internet of Things (IoT). From smart homes, driverless cars and auto-calibrated stoplights, to app-based alerts for shopping, social interaction and professional requirements, gadgets and appliances have made our lives easy, intelligent and efficient. Virtually every device that we use hooks up to the internet through sensors, electronics, software, actuators or other embedded items that enable non-stop connection, collection or exchange of data and information.
Internet of Things: The New Normal
There is no doubt that the constant collection and analytics of data greatly benefits people, companies, governments and ecosystems. However, the gargantuan amount of data traffic on online networks poses critical questions in most scenarios:
Who owns this data?

Who controls the flow and sharing of this data?

What laws apply for managing this data?

Is this

data

safe or will it compromise

your personal or business security and privacy?
With ever-increasing cybercrime and threats of hacks, frauds, stalking and phishing, most progressive governments and businesses have introduced tightly regulated cybersecurity laws and policies. Today, you can take advantage of 'user-defined limits' to control the privacy settings for your virtual presence on platforms such as Facebook or LinkedIn. Banks, insurance companies, law firms, healthcare providers, schools, and other institutions are already governed by strict privacy laws that compel them to protect their customers' Personally Identifiable Information (PII).
However, despite all the security measures that may be in place, the reality is that we are creating data-driven lives. Large corporations across industries are dabbling into projects or innovative products that will inherently collect tons of data. This information will feed back to the systems to enable constant learning, smarter adaptation and re-optimized operations. For example:
Google's

'

Sidewalk

'

project aims to build the world's first internet-up

smart neighbo

u

rhood

in Toronto

's Quayside

. It promises

highly advanced

features

,

such as

self-

sorting

trash chutes

, hyperlocal weather warnings

,

intelligent

snow-melting sidewalks

and

apps that allow residents to locate waterfront seating.

Similarly

,

Walmart intends to

patent a smart sensory shopping cart that will monitor the user's heartbeats, body temperature and movement within the store

. This will let them gather

intelligence on

their customer's

wellbeing

and

shopping patterns.
IoT Security and Privacy Concerns for Businesses
In light of all the above scenarios, any business, large or small, should be concerned about its enterprise security and privacy. Every mobile device, machine and cloud that houses the company's data, and is connected to the internet, presents a threat to your overall information security. Basic protocols that every IT security team should consider include:
Robust two-factor

authentication

Accurate creation and management of audit logs
A

utomatic security patch updates

Efficient access control

End-point encryption, especially for mobile devices

F

ormal information security

policy protecting the integrity and privacy of data
In addition, CEOs and CIOs also need to consider a multi-pronged approach to:
Gain Consumer Trust

: Offer

higher transparency and control

to your consumers

through f

acilities

such as

'User-Managed Access' (UMA).

This will make it easy for

users to grant, share or revoke consent for use of their personal

information

.

Insulate

Your

B

usiness

:

Proactively t

ackle the

catastrophic

effects of I

o

T

security and privacy

by investing in I

o

T security measures.

Based on the

spend trends

in this area,

it is possible that

your IT budget may need

some tweaking

.

Protect

Your Employees

: No matter how well you wrestle the potential issues, one

stray

,

innocent

move

by

an employee could result in

a

significant

negative

impact on

your business

'

reputation, profitability, and existence. Sensiti

z

e your staff on the challenges of I

o

T

-

related data

security and

privacy

. It is also important to

conduct routine, formal

train

ing

that help

s

them recognize

and

flag

potential threats.
Make Your Businesses IoT Ready
It is fair to say that IoT is the new normal and companies need to equip themselves to handle its negative effects, while also benefiting from its conveniences and efficiencies. At Glasshouse Systems, we have been helping clients across North America with their privacy and security concerns through our forward-thinking managed security services. We conduct comprehensive security assessments and offer the most advanced security analytics platforms that allow you to protect your potentially vulnerable technology interfaces. Moreover, our experienced teams are always on high alert to detect and resolve newer threats in the industry and deliver the best protection to your business.
Contact us to learn more or leave a comment below to share with us your key security challenges. Our team will be happy to discuss and suggest the most appropriate solutions to strengthen your data security measures.
For Canada and worldwide, contact our main Canadian offices:
By email: canada@ghsystems.com
For all US-based enquiries, please contact our main US offices at:
By email: us@ghsystems.com