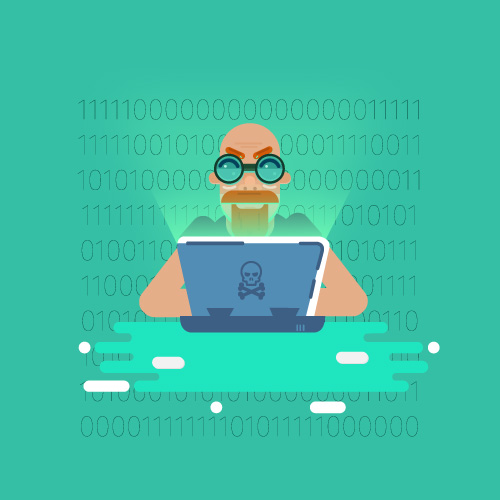 Cybercriminals are constantly tweaking their crafty methods to maximize the public impact. Today, scammers are finding the most success reaching a wide audience through social media. With over 3 billion social network users around the world, the number of online fraud cases and social media attacks are steadily on the rise.
When it comes to social media, scammers use the high volume of users to their advantage. They blend in and methodically research their potential victims before launching targeted attacks that have the potential to negatively impact your finances or cause damage to your reputation.
There are several tactics that social media scammers will try to use in order to lure their victims into taking the bait. Read on to learn more about what these strategies are so you can successfully avoid falling for them and protect the information that matters to you most.
Don't Fall for these 3 Social Media Scams
Hidden URLs: Shortened URLs are common on social media sites like Twitter. Since the full URL is hidden, clicking on these links could potentially lead you to a site that infects your computer with malware. To help keep your device safe from these hidden threats, make sure that your anti-spyware and antivirus protection is up-to-date.
Phishing Requests: By now you may be familiar with the traditional email-based phishing attacks. Today, social media phishing has become a quick and reliable way for scammers to take advantage of a more relaxed and trusting environment. There are several forms of this type of phishing attack including fake customer support accounts, fake comments on popular posts, and fake links to discounts and trending videos. To prevent a hacker from taking total control over your account, install anti-phishing defences.
Fake Public Profiles: Social media sites are built on the foundation of making it easy for users to stay in touch with friends and make new ones. A scammer may try and take advantage of this by posing as one of your friends and ask you to transfer money to get them out of trouble. Before engaging with the other party, make contact with your friend via a phone call to ask him or her about the request, to verify the authenticity. The next step you should take is to double check that your computer has not been infected as well.
Upgrade Your Security Strategy with GlassHouse Systems
At GlassHouse Systems, we offer world-class IT products and services for over 250 enterprise clients in North America. Backed by 25 years of experience, our team of skilled and knowledgeable technical experts are here to help you design, build, deploy, and manage advanced IT infrastructure. In addition, we are proud to offer a wide range of technology-driven solutions that focus on security, software, and support. Discover how GHS Manage, Advantage, and Insight can help your business today.
Contact us or leave a comment below to learn more about how to prevent yourself from falling victim to social media scams. For industry-leading IT expertise, work with the professionals at GlassHouse Systems.
For Canada and worldwide, contact our main Canadian offices:
+1 (416) 229-2950

+1 (416) 229-9096
By email: canada@ghsystems.com
For all US-based enquiries, please contact our main US offices at:
+1 (630) 724-8500

+1 (630) 724-8509
By email: us@ghsystems.com