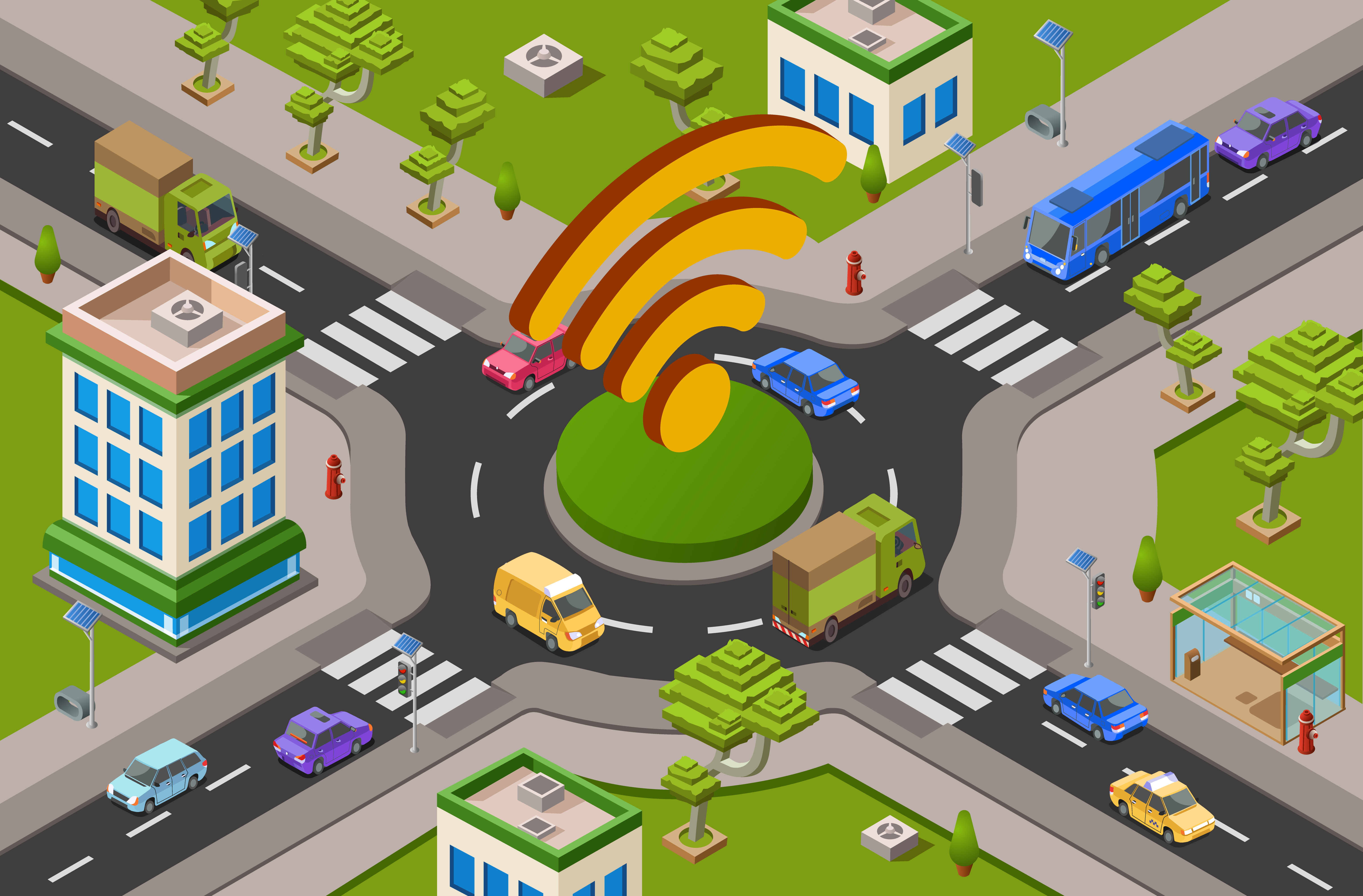 If you've become accustomed to browsing the web in public places while utilizing free hotspots, you may want to think twice before you connect your personal devices again. Available just about anywhere, public Wi-Fi has made our lives much easier but has also created a new security concern.
There are two public Wi-Fi connection types: secured and unsecured. A secured network requires potential users to agree to legal terms, register an account, or enter a password before connecting to the network. Conversely, an unsecured network does not require security features such as a password to make a successful connection. Regardless of what connection type is offered, you should always exercise caution when relying on public Wi-Fi.
Read on to learn more about how you can stay safe online in a public Wi-Fi zone.
Five Safety Tips When Using Public Wi-Fi
Use the Correct Network: When connecting to a public network, make sure that you are choosing the correct one. Dubbed Wi-Fi phishing, hackers will create similar network names to try and trick victims into logging onto the wrong network as a means to harvest your personal information. Most people do not take the time to verify network names and will immediately connect to the strongest, open signal available. Ask an employee for the exact Wi-Fi handle if you are feeling uncertain.
Never Access Sensitive Information: Beyond using the latest software and tools to protect your privacy, one of the most important things you need to remember is to practice good internet hygiene. For instance, when you log onto unsecured, public Wi-Fi, avoid handling sensitive data and limit your file sharing. Do not access personal bank accounts and leave the online shopping for when you get home.
Consider Using a Virtual Private Network (VPN): The most effective trick for staying safe on public Wi-Fi is to install a VPN. A VPN works by creating a private network for you to safely shuffle information to and from your laptop or phone. Data encryption makes it more difficult for the network operator and those who are using the network to see what you are doing or steal your information. If you cannot avoid using public Wi-Fi, a good VPN is worth the investment.
Turn off Automatic Connectivity: Configure your devices so that your wireless settings do not automatically connect to free hotspots. Taking this extra precaution will ensure that you do not unintentionally connect to public Wi-Fi networks. Adjust your settings by turning off the "Connect Automatically" feature on your electronic devices to prevent a hacker from taking advantage.
Pay Attention to Your Surroundings: Hackers don't just rely on hotspots to retrieve your personal information. Be aware of your surroundings when you are in a public place. If you are not careful, a hacker nearby could be looking over your shoulder as you enter your login credentials and any other sensitive data.
Trust GlassHouse Systems for all Your IT Security Needs
Your safety and security matter to us. For 25 years, GlassHouse Systems has been helping both public and private sector enterprises navigate the complexities of their IT infrastructures. Let our highly trained and experienced technical experts help you assess, design, build, and manage your IT system so you can focus on the bottom line. Along with monitoring and management services, we also provide tailored security assessments so you can stay ahead of threats and protect your data.
Contact us or leave a comment below to learn more about how you can protect yourself online when using public Wi-Fi. For more award-winning products and services, trust the IT professionals at GlassHouse Systems.
For Canada and worldwide, contact our main Canadian offices:
+1 (416) 229-2950

+1 (416) 229-9096
By email: canada@ghsystems.com
For all US-based enquiries, please contact our main US offices at:
+1 (630) 724-8500

+1 (630) 724-8509
By email: us@ghsystems.com