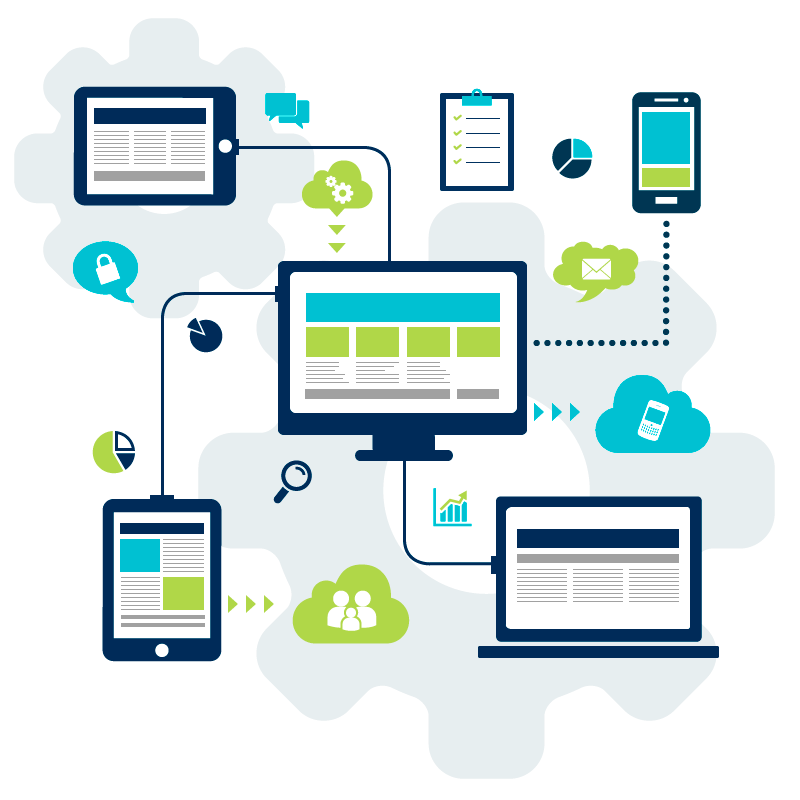 For any business owner, one of the greatest fears today is loss of personal, financial or any other confidential information pertaining to the company, employees or clients. Information security threats come in several shapes and forms and often from sources that you may never have imagined. While your company may invest in the best tools to protect, backup and recover the information on your servers or applications, your weakest link may be devices such as laptops, desktops, smartphones and printers. Basically, any gadget that accesses the internet from your network presents a potential opportunity for unauthorized users to access your data and information. Threats such as phishing or ransomware also usually get into your company systems through such endpoint devices.
A data breach will not only cost your business a substantial amount of money, but it can affect you in several other ways including damage of reputation, trust and goodwill. A 2017 Cost of Data Breach Study suggests that the average global cost of data breach per lost or stolen record was $141, with the highest costs being in the healthcare and financial services industries. While 47% of the breaches were caused by malicious or criminal attacks, the average cost per record to resolve such an attack was $156. Other reasons such as system glitches, human error or negligence accounted for a recovery cost of around $128 per record.
Top 3 Steps for Comprehensive Endpoint Security Management
Understand How and When Data Breaches Occur: An event in which an individual's personal, medical or financial details are accessed by an unauthorized person, either electronically or in paper format, constitutes a data breach. This could happen due to a deliberate hack, a system failure, sheer negligence or human error. Some of the potential avenues for this leakage of confidential information could be:
Multiple third party vendors who have access to your company data
Mammoth projects such as migration to the cloud
Compliance failures
Extensive use of mobile platforms or poorly defined policies for Bring Your Own Device (BYOD) or telecommuting
Delayed notification or ineffective recovery and damage control in case of lost or stolen devices
Address the Human Element: Create adequate awareness among your users to recognize and avoid clicking suspicious links or sites or opening vague emails and attachments. Without addressing this element, any endpoint protection effort is bound to remain incomplete.
Use a Three-Pronged Protection Approach: To thoroughly secure your endpoints, adopt a multilayered approach that includes:
Security tools: Choose endpoint security solutions such as antivirus tools and firewalls that not only scan and block any detected malware, but also initiate remediation and recovery.
Regulated Devices: Define and monitor a device regulation policy through which your IT team can centrally manage all the employee-used mobile devices. Equip every company-owned or BYOD device with a basic lock and wipe technology to prevent information leaks that can occur if the device is lost or falls into the wrong hands.
Backup and Recovery: Protect all aspects of critical business continuity from the after-effects of system issues or user negligence by ensuring regular file backups. Select backup and recovery solutions with in-built granularity and speedy restoration facilities. Depending on the size and nature of your business, you may also want to evaluate cloud solutions such as Backup as a Service (BaaS) and Disaster Recovery as a Service (DRaaS).
Make Endpoint Protection Integral to Your Backup and Recovery Strategy
Incorporating endpoint protection systems into your backup and recovery plan has several advantages. It will simplify and centralize the protection of enterprise data, lower your overall security management costs and offer higher scalability when the scope of data security expands.
Whether you choose to protect your data on the cloud, on premises, or through a hybrid solution, rely on the cross-industry IT solutions experts, GlassHouse Systems. We have over 25 years of experience in designing, implementing and managing various IT backup and security solutions in-house, remotely, as well as on the cloud. Our consultative and systematic approach will help you maximize your IT investments towards the tools and solutions that best suit your enterprise data security goals.
Contact us to learn more about our protection, backup and restore solutions, or leave a comment below for more information on endpoint protection systems.
For Canada and worldwide, contact our main Canadian offices:
+1 (416) 229-2950

+1 (416) 229-9096
By email: canada@ghsystems.com
For all US-based enquiries, please contact our main US offices at:
+1 (630) 724-8500

+1 (630) 724-8509
By email: us@ghsystems.com