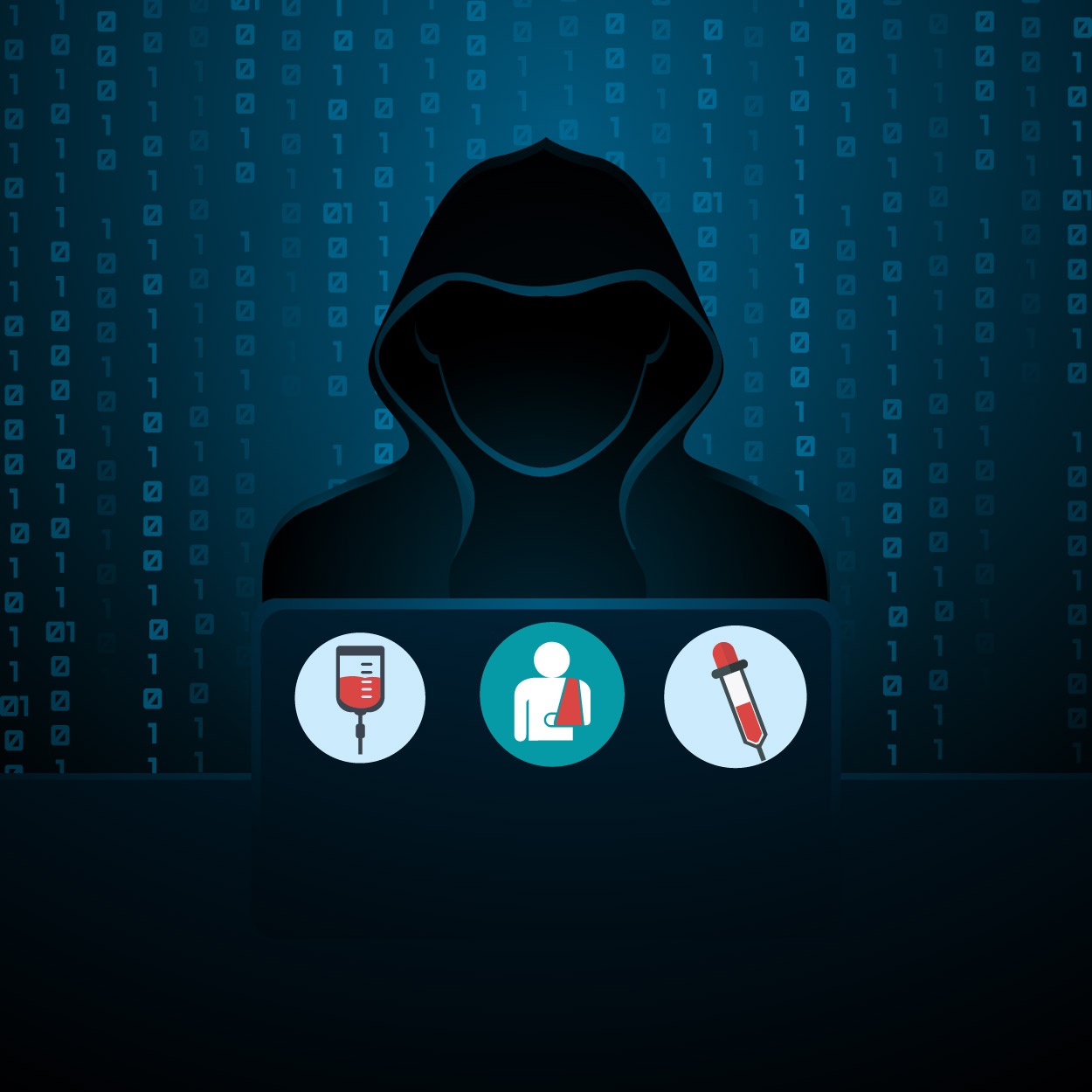 No matter how large or small your business, data thefts, hacks and breaches have become the order of the day. Almost every single day, we wake up to news of cyber-attacks that originate in different parts of the world and cripple businesses, institutions and even non-profit organizations for varying lengths of time. Such massive scale data thefts not only impact the credibility and continuity of your business, but also pose serious privacy concerns for the impacted parties, such as your clients, employees, shareholders, associates and vendors.
Healthcare Industry: A Cybercriminal's Dream Place
While no industry is immune to information security threats, cybercriminals find certain industries to be more tempting than others. Healthcare happens to be one such area, where hackers cannot resist laying their hands on patient identities, medical records and clinician information. IBMs' Cyber Security Intelligence Index report suggests that in 2015, over 100 million healthcare records were stolen from over 8,000 devices across 100 plus countries. In fact, the data breaches in this industry far exceeded the incidents reported by banks or financial services institutions.
The data available on the IT systems used by hospitals and clinics is not just valuable, but also versatile from a hacker's perspective. This information can be used to:
Steal Identities or Intellectual Property: When hackers target businesses in the healthcare industry, they gain access to information on the patients' personal, financial and medical details or the hospital's patented information, medical research or clinical trial documents. These types of records can fetch top dollar on the black market, allowing criminals to make huge profits.
Create Scams: By intercepting the IT systems of hospitals or specialty clinics, fraudsters can access massive amounts of digital information pertaining to the hospitals, as well as patients. With this data, they can:

Create billing frauds
Buy medical equipment or drugs and resell it for profit
File fake claims with insurance companies
Conduct a number of other sham activities with the available information

Launch Targeted Phishing or Ransomware Attacks: If you are part of the healthcare industry, you will be familiar with the heavy dependence on digitized records. When hackers target institutions such as yours, they can encrypt the medical records and demand huge sums of ransom for simply reinstating accesses.
Conduct Intelligence Gathering: If the systems of any healthcare institution are compromised, an enormous amount of information falls into the wrong hands. Fraudsters can get creative and devise numerous scams that can bring hospital operations to a halt, or severely breach the privacy of your clinical staff and patients.
Top Information Security Measures for Healthcare Institutions
Like any technology-dependent industry, hospitals, pharmacies, laboratories and clinics should also take cyber security measures very seriously. Here are some of the critical steps that every business in the healthcare industry should undertake:
Training and Awareness: More often than not, information security issues are the result of human error, and not technical glitches. Conduct regular awareness programs to sensitize your staff and train them on preventing cyber attacks. Additionally, make them accountable for it through appropriate policies and incentives.
Backup Your Data: While data backup may not prevent a cybercrime, it will prevent your business from being crippled in the event of ransomware attacks. Invest in periodic off-line and off-site data backups so that your staff can continue to access all critical medical information, even during an ongoing threat.
Make Cybersecurity an Enterprise Issue: While industries such as financial services, energy and utilities or retail consider information security to be an enterprise-wide responsibility, the healthcare industry continues to treat it as an IT department issue. However, with the growing number of hacks, scams and ransomware attacks, healthcare professionals are realizing the depth and magnitude of such threats, including the huge risks they pose to lives and reputation. Invest in robust IT security measures for your systems, software and network. This includes advanced data encryption, firewalls, audit logs, antivirus, and other network monitoring and access management tools.
Make Healthcare Cybersecurity a Priority with Glasshouse Systems
As a CIO, CTO, key decision maker or owner of a health care entity, you must protect your business and maintain its credibility and integrity. Moreover, if you are part of the Health Insurance Portability and Accountability Act (HIPAA) covered entities and associates, you are liable for any data breaches that disclose your patients' identities, medical conditions, insurance details or other Protected Health Information (PHI). While there is no easy, all-inclusive solution to address information security, a combination of staff awareness and accountability, policies and processes, and evolved technical measures will help you confront and overcome potential cyber threats.
At Glasshouse Systems, we have the experience and expertise in designing and managing a wide range of IT security solutions, including Backup as a Service (BaaS), SIEM, IAM, Endpoint Security and Network Security Solutions. Our managed security technicians will conduct a thorough health check of your IT systems and offer solutions that help you meet your information security goals.
Contact us to learn more or leave a comment below for more information on cyber threats in the healthcare industry.
For Canada and worldwide, contact our main Canadian offices:
+1 (416) 229-2950

+1 (416) 229-9096
By email: canada@ghsystems.com
For all US-based enquiries, please contact our main US offices at:
+1 (630) 724-8500

+1 (630) 724-8509
By email: us@ghsystems.com